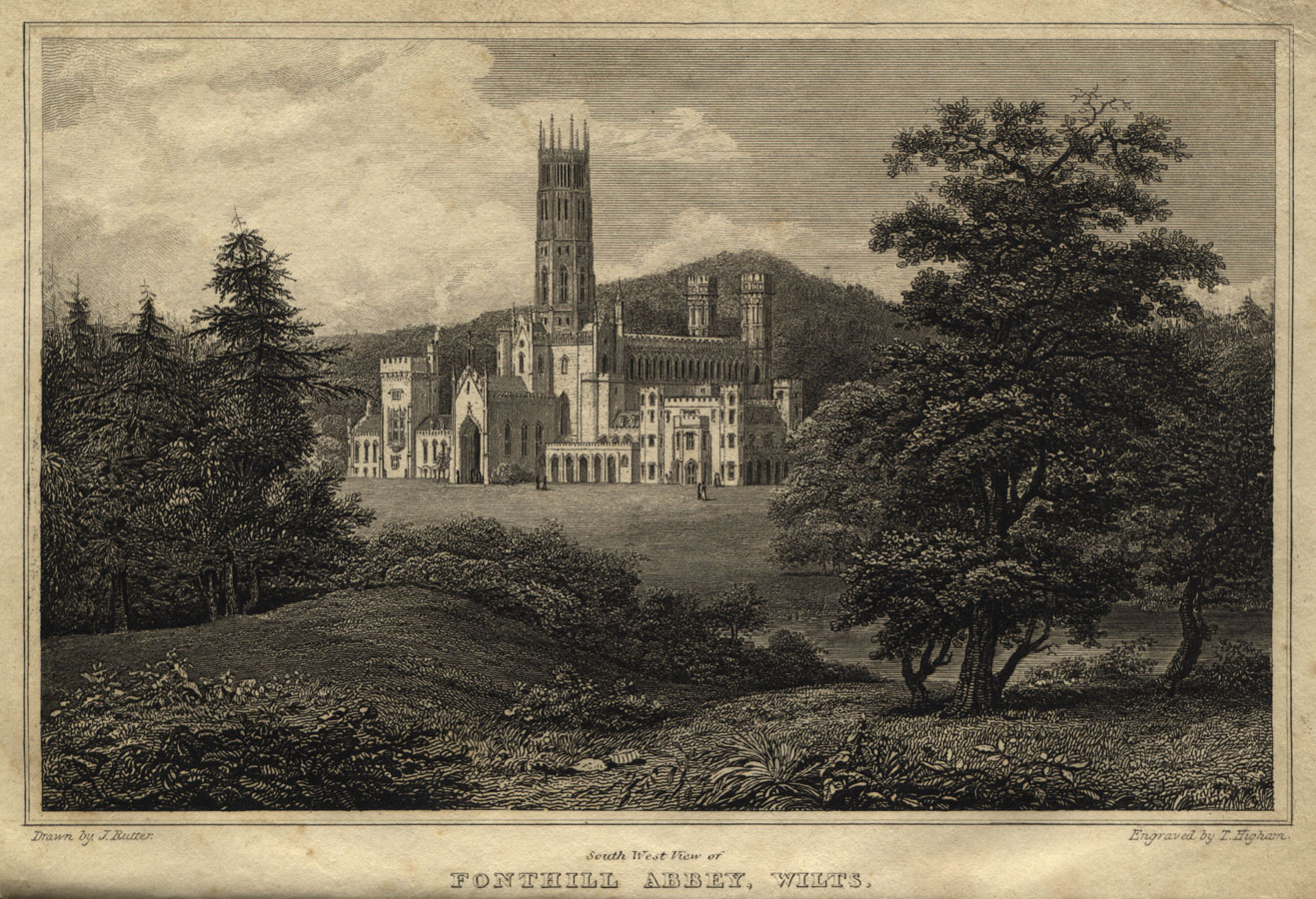 [This frontispiece has been cropped; beneath the caption there should stand "Pub.d July 1822 by J. Rutter, Shaftesbury.]
A Description of Fonthill Abbey and Demesne, in the County of Wilts: Including a List of Its
Paintings, Cabinets, &c. By John Rutter. Sixth Edition. Shaftesbury: Printed and Published
by John Rutter; To be had of Longman, Hurst, and Co. London; and of all Booksellers. 1822.
Vignette ::: Titlepage ::: [ii]-[vii] ::: viii-1 ::: 2-7 ::: 8-13 ::: 14-19 ::: 20-25 ::: 26-31 ::: 32-37
38-43 ::: 44-49 ::: 50-55 ::: 56-61 ::: 62-67 ::: 68-74 [finis]